14 Day Italy Grand Tour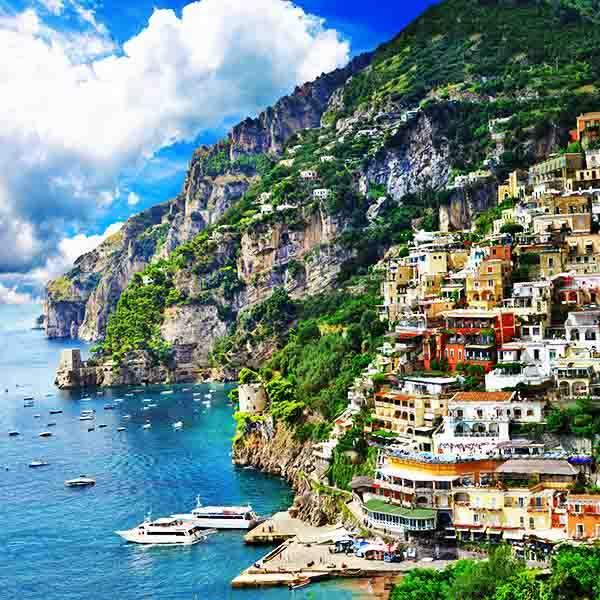 14 Day Italy Grand Tour
The historical treasures of Ancient Rome, the rolling hills of Tuscany, the romantic canals of Venice, the enchanting art and architecture of Renaissance Florence, and more, all on a single trip. Impossible, right? Not for us, and not for you. Come along and experience just about everything that makes Italy wonderful on this grand adventure that blends big cities, medieval villages, wide-open spaces, and private encounters with the land and its people into a seamless, breathtaking whole.
We begin where all roads meet: Rome, the one-time seat of an empire that spanned the Western World and current capital of Italy. After getting settled, step out and explore this fascinating city on a privately guided walking tour, pausing for snapshots of cherished landmarks like the Spanish Steps, Trevi Fountain, the Pantheon, and more. Later, delve deeper into Rome's history courtesy of a private tour that takes you from St. Peter's Basilica and the Vatican Museum all the way back to ancient times through extensive tours of Roman sites like the Forum, Circus Maximus, and the Colosseum. From Rome, head south by train to Sorrento, heart of the Amalfi Coast, where you'll have the chance to visit seaside Positano and join a sunset cruise around the Gulf of Naples, a glass of refreshing prosecco in hand. Next, the tour returns north towards Florence, cradle of the Renaissance. On a privately guided walking tour, you'll experience the refined elegance of the Tuscan capital in must-see spots like Ponte Vecchio, Piazza della Signoria, and Galleria dell'Accademia (home of Michelangelo's "David") before strolling its stylish boutique-lined avenues on a self-guided shopping trip. Your time in Tuscany concludes in the best manner possible: a full day spent sipping Chianti, exploring medieval San Gimignano, and dining at local restaurants with a private guide and driver at your disposal. From there, the grand tour continues to stylish Milan where you'll take in cultural treasures on guided tours of the La Scala opera house and Santa Maria delle Grazie (home of da Vinci's "Last Supper") before slipping away to the serene shores of Lake Como for a day. Last stop: romantic Venice, which you'll explore first on foot with a private guide, and later aboard your own private gondola on a twilight cruise before visiting the workshops of Murano and Burano, where generations of artisans have made blown-glass art and fine lace for centuries.
Kensington Tours creates private trips from the world's finest ingredients. Tailor-made with care by your personal Destination Expert, your personalized trip is always a one-of-a-kind experience made just for you. Expert local guidance and 24/7 service come standard.

We create personalized trips based on your preferences, this means no two trips are the same. Our expertise in over 90 countries worldwide means we take on all the complexities and logistics of planning your trip, so you can simply enjoy.
Whether you're looking for culturally immersive experiences, relaxation, culinary delights, exclusive access or unique places to stay, we make it happen. While your local private guide takes it one step further by helping you authentically experien
...